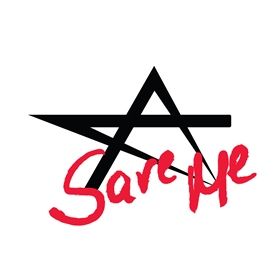 05.06.2014.
Listen to "Save Me":
https://soundcloud.com/micrec-publishing/astra-the-22s-save-me
The Latvian singer/ songwriter Kerija Kalēja and the American musician/singer Eric Jayk magnetic duo "Astra The 22's" are releasing their second single "Save me". Bands first single "Catwoman" was released beginning of March and has been played on Latvian, Estonian and Lithuanian and a few US radio stations, where they have received great reviews about the duo's new single. The song was mixed in New York by Kyle Kelso and mastered in Los Angeles by Howie Weinberg.
American actress and TV show star did not hide her excitement about the song (Sandra Bernhard) "Save me is a driving moody and sexy ballad, the kind you want on in the background of your first night of love or for a dramatic breakup, the perfect hot soundtrack''
The Satellite Radio on air personality Lüc Carl is short and sweet: - "Electrified hair sprayed pop, Eric Jayk does it again!"
The main voice of the song Kerija Kaleja talks about the song: - '' The story and the meaning of the song is that no matter, where people are in this world or what is happening to them; they all have the same emotions, such as sadness, loneliness or love and pretty much everyone is looking for the same emotions.''
Soon to be released full video of "Save me" , which has taken place in Riga, Berlin and New York.
Watch the video promo: http://goo.gl/kNKIfN
In the beginning of September Astra The 22s are planning to perform in the Baltic countries.