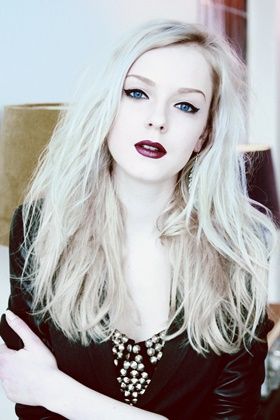 15.01.2014.
The young and promising singer Katrine Lukins debuted last year in Latvia, with her singles "Live Tonight" and "Find You" , where she got a positive feedback from the music critics and a successful start on the radio stations, the new year starts with good news for Katrine!
The most important message for the singer born and raised in Sweden in a Latvian family is that she has acquired Latvian citizenship that she is proud and happy for! Other important news is that Katrine and Karlis Indrišonoks co – written song "You Are The Reason" is among the 24 songs that qualify for the Latvian Eurovision Song Contest finals.
Katrine will perform the song in the second semi-final 2nd February on the "Palladium" stage.
On entering the Latvian Eurovision Song Contest semi-finals Katrine adds, "My friends and my family are very happy! All of this is a very big accomplishment, Sweden Eurovision has a cult status. Support from family and friends is very important to me!
It seems to me that all the songs are very good this year. Everyone has a chance to win! This is what makes this competition so interesting and it becomes an exciting adventure! "
Listen to You Are The Reason on MicRec SoundCloud :
https://soundcloud.com/micrec-publihing/katrine-lukins-you-are-the
Photo: Karlīna Vītoliņa/MicRec