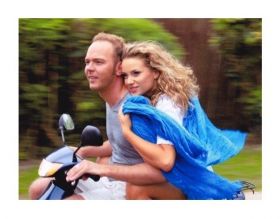 03.01.2013.
Musician, Lauris Reiniks, who recently had an outstanding Christmas show at the Arena Riga, also received great news from our neighboring countries Lithuania and Estonia. His song, ''Sirds Sadeg Neparasti'' (Heart Burns Unusually) Lithuanian and Estonian versions have reached the year's most popular song top on the radio station charts.
The Lithuanian version of the song "Širdis Sudegus Tyliai", reached 1 million views on YouTube, only in two months, and placed in the number 5 spot on the popular Lithuanian radio ''Radiocentras'' Top 100. Interestingly enough, that the Lithuania song chart Top 5 has only one Lithuanian song and it is performed by a Latvian musician. Among the Top 5 acts were Robbie Williams, Chris Brown and Rihanna; however, Lauris fans from Lithuania are happy, that the musician can compete with world famous musicians and the megahit of the world ''Gangham Style'' that placed 32 on the Lithuanian charts.
http://rc.lt/dienorasciai/irasas/2012-m-radiocentro-top-100
Also, in Estonia ''Elmar" radio station yearly poll, where songs are picked by the experts and listeners, the Estonian version "Süda vaikselt närbub" placed at the number 5 spot in the charts. Other top 5 artists, were Estonian artists including, Shanon, Pohja- Tallin, but musician Otts Leplands with his song ''Kuula'' placed at the number 1 spot, his song ''Kuula'' represented Estonia at the last year's Eurovision song contest. At the end of the poll, hosts of the show revealed their excitement about the fact that a Latvian singer was be able to pleasantly surprise the Estonian listeners for the third time, and place highly on the charts. In the past, other songs that reached a big success level were, ''Es Skrienu'' ( I Run), ''Pasakā'' (In a Fairytale) versions – ''Ma jooksen'' and ''Linnamuinasjutt''.
http://www.elmar.ee/index.php?pid=4&lang=1&nid=644
"I am extremely happy about this fact and I am very thankful to my listeners in Estonia and Lithuania. ''Sirds sadeg neparasti'' ten years ago received all of the biggest music awards in Latvia, but now the song has proven that music does not have a language and if the song is good it will speak and touch listeners in any language. It is still surreal to me, when I have a show in Estonia and Lithuania the audience is singing along to my songs and perceives them as theirs. It is a fantastic feeling.''
Right now, Lauris is taking a little break after a very busy year in music and is thiking about the option of being a TV show host.
Videos.
Širdis Sudegus Tyliai
http://www.youtube.com/watch?v=znH56Cafx4c
Süda vaikselt närbub
http://www.youtube.com/watch?v=tp36wqQV3fg