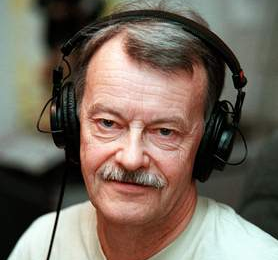 description
Gunārs Freidenfelds born on September 29th, 1941.
Composer graduated Jāzeps Vītols Latvian Conservatoire of Music in 1959. Simultaneously worked in club "Armatūra", as he participated in one of the best orchestra of that time.
After graduating he joined the army and continued his musical activities by participating in ensamble of soldiers "Zvaigznīte".
He started to compose his own music in 60's when he participated in Riga Light Music Orchestra that was directed by Raimonds Pauls.
In the beginning of the 70's he wrote many of his most popular songs - "Kādēļ vēlu nāci tu", "Kaktuss", "Ūdensnesējs"', "Skopa vīra kāzas". He cooperated with Nora Bumbiere, Viktors Lapčenoks, Mirdza Zīvere and Margarita Vilcāne to create his songs.
In 1978 Gunārs Freidenfelds started to live in Ādaži. Participated in ensemble "Ceļavējš" and helped his wife to lead children vocal ensemble "Vējupīte" since the beginning of the 80's.
The last twenty years Gunārs freidenfelds has been diligent observer and commentator as he worked in Latvijas radio at first and since 1995 in Latvijas Radio 2 and his wide knowledge is very useful in there. He has not stopped to write his songs even for a moment. In 1991 Gunārs cooperated with actor Rolands Zagorskis and performed poetry by Fricis Bārda.
There are sheets of music still piling up on the piano.