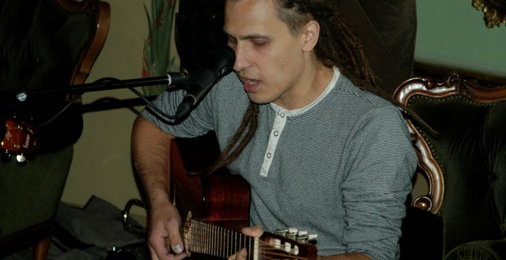 description
In 1997 Edgars Šubrovskis, leader and founder of a band "Hospitāļu Iela", decided to create project to realize his songs. Project stopped for a while.
In 1999 songs that have not been realized were too many and enthusiast of alternative music Ivars Muste from Limbaži offered to record songs. As drummer from a band "Blissful" Arturs Ābrams and guitarist Ivars Muste helped, Šubrovskis recorded 12 songs. Also violinist Dina Skreitule and singer Arta Deniņa from a band "Granātābolu namiņš" were insolved. Song "Ir maiga nakts" (title derived from a novel by F.Fitzgerald) was sent to festival "Sinepes un Medus" and was picked out.
Staff has changed a lot since then and there has been also musical breaks, but despite everything album "Pilnmēness" was recorded for almost two years in studio of Inguss Baušķenieks and it was released in 2004 by "Raibā Taureņa Ieraksti". The biggest success that year for "Hospitāļu Iela" was winning a grand prix in festival "Liepajas dzintars".
Band presented their second album "Nav centrs" and music video for song "Kaķis" June 10th , 2005 in The house of the Art Figures in Old Riga. He has written almost all of the songs and lyrics, except "Hospitāļu iela" as author of lyrics was poet Klāvs Elsbergs.
Band presented their third album "Pūķis" June 5th, 2007.
songs
| | |
| --- | --- |
| Par pogu | |
| Vilcene | |
| Par kiosku | |
| Sirds | |
| Pilnmēness | |
| Vārdnīca | |
| PoPs | |
| Baltā haizivs | |
| Sinepes (Par Raimi) | |
| Putni prom | |
| Dinas vijole | |
| Atkāzas | |
| Cilvēks no zāles | |
| Elizabete | |
| Hospitāļu iela | |
| Kaķis | |
| Lūdzējs | |
| Mama | |
| Nesaki nevienam | |
| Ska par dimantiem | |
| Paspēlēsimies | |
| Pastaigāties | |
| Redzams | |
| Redzu tevi šeit | |
| Sarkana saule | |
| Teritorija | |