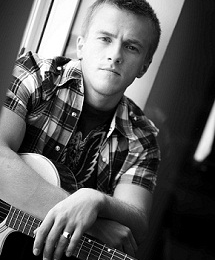 description
Kārlis Būmeisters aka Kazha is known as one of the most popular new generation Latvian singers and songwriters although he is on stage for more than 20 years. As a kid he joined children ensemble "Dzeguzite (ku-ku)" singing Maestro Raimond Paul's songs. In fact he was the one who offered Kazha his stage name.
1996. concert in "Madison Square Garden" New York.
Since childhood Kazha has been known as TV and Radio host at the same time participating in majority of popular TV shows.
Thanks to Eurovision Kazha is well acknowledged musician in Lithuania selling out album Walters&Kazha "The War Is Not Over". In Latvia singing in ensemble "Putnu Balle" the debut album has achieved Platinum status as well.
Kazha's passion is not only rock music but economics, therefore he has a Bachelor's degree in Arts and he is studying at University of Latvia to acquire Master's degree in business administration.
Kazha has successfully started his own group and his solo career. While working on a debut rock album, all of the singles have achieved public's appreciation and vast air-play opportunities. In addition while the album is still being recorded Kazha is one of the actors in a new Latvian movie "dancis pa trim" which is set to be released soon.